Printer Repair Services are available in Muzaffarnagar at Tayal Computers.
Having a printer at home is comforting indeed. You can be lazy about your office work till last moment. Beat the procrastination about running to the photocopier or cyber café to get your prints. You can save on the headaches your child gives you at the last moment when he forgets doing his homework.
All these benefits are just light. But imagine, if you have your own business, how having a printer can scale your operations. You have everything documented and filed up. Petty expenses saved up add huge.
Not to mention the fun things you can do in addition. Greeting cards, Stickers, and pictures. The list doesn't end.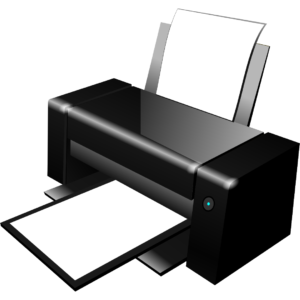 What to do when something goes wrong with your printer?
Get your printer checked and repaired. As simple as that. Printers you use at homes and offices are usually of easy build. Some businesses also keep xerox machines when their scales of operation increase.
Our technicians can check and repair any. That too at less cost. Even, as a matter of fact, we feel to tell you that we can repair both laser printers and inkjet printers. Perhaps, this would definitely bring you at our door. What do you say?
Who are we, by the way?
We completely forgot introducing ourselves. This is also important. Laissez Faire can be misleading.
We are Tayal Computers; a reputable computer and laptop store situated at Ansari Road, Muzaffarnagar. Our customers are always satisfied with our services. Check our Google Reviews
You can come across our website by googling up the queries such as 'laptop shop near me, computer shop near me or printer repair near me'. Hence, it is not an issue anymore.
Just put directions to our location on Google Maps and you'll be here.
Meanwhile, the contact details are up on this website as well.