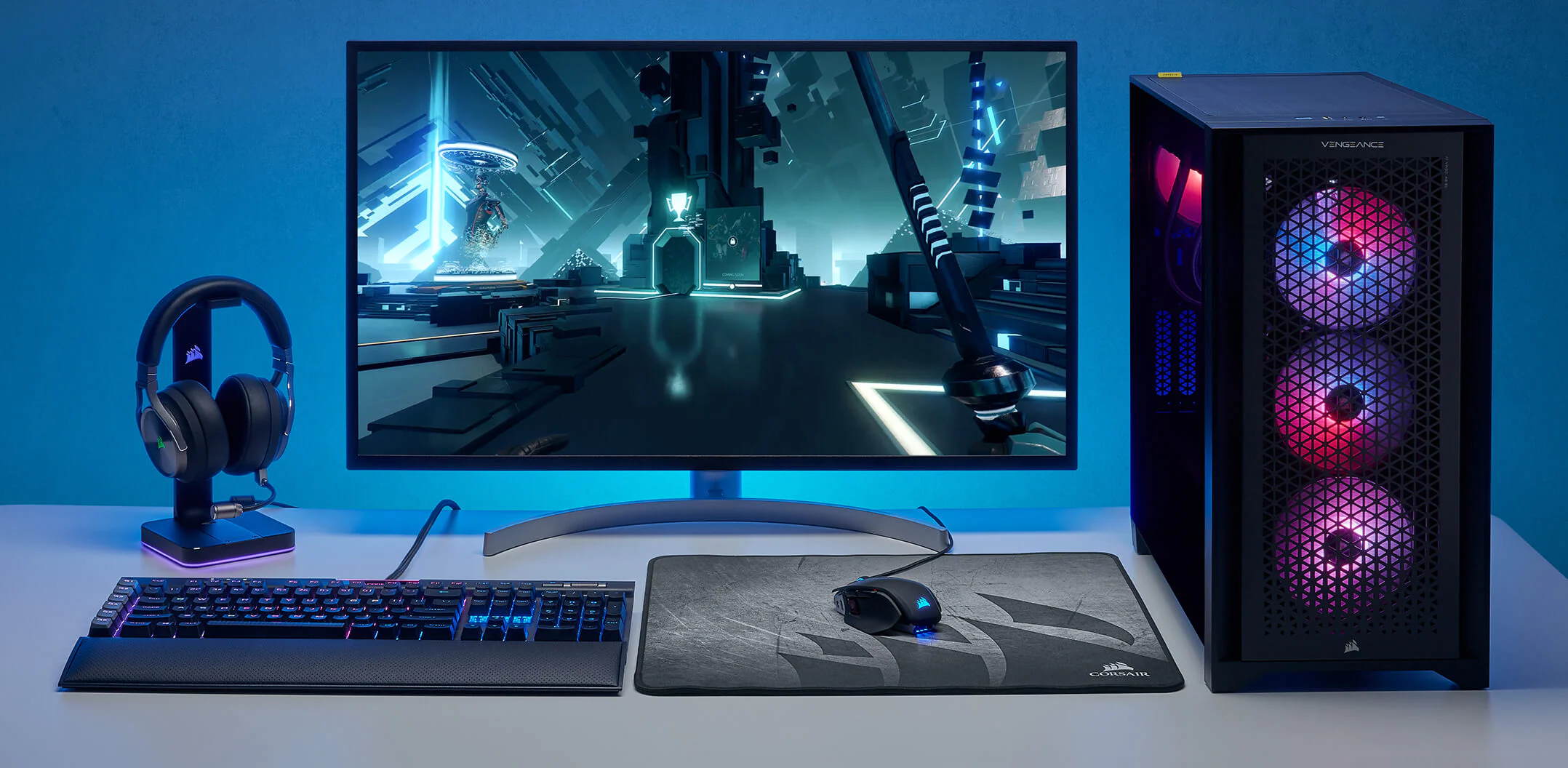 7 Best Gaming PC features you must consider
You can make gaming your profession. You can win contests with your gaming skills. The thing is you have to give the right direction to your gaming flair.
A noob cannot tell the difference between a gaming pc and a regular one. Can you?
Can you use a regular PC for gaming?
The answer is both a yes and a no. The processors and disks of a regular PC are not built that
way to support gaming, even though you might play some small code games. Playing heavy games on regular PCs can lead to more exhaustion and bottlenecking. However, if due to the budgetary restrictions or financial constraints, you are not able to buy a gaming pc, you can get some customizations to your existing one. You can approach Tayal Computers for this, they're good at it.
If you really want to make something out of gaming and run the heaviest of all games without worrying that your system might crash, you need to consider the features and components a gaming pc must have.
Corsair Vengeance i7200 is one of the best gaming pc for customization.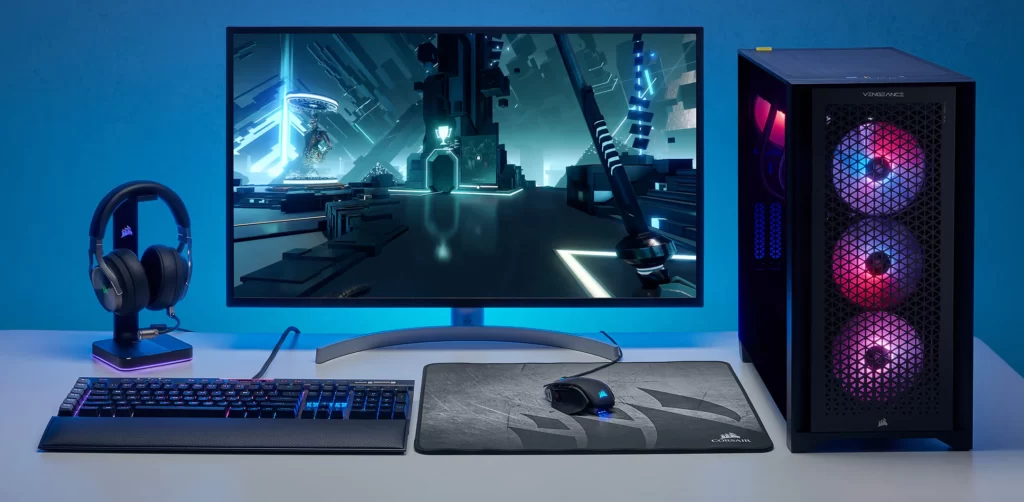 (Image credit: Corsair)
Requirements for a good gaming pc which are included in this guide
1. Processor
Learning that CPU is the brain of the computer is definitely a primary school thing. Yet, it is equally important to know that a quality process is extremely necessary for a gamer. Following are some processors that work well for gamers.
AMD Ryzen 3 3200G.
AMD Ryzen 7 3700X.
AMD Ryzen 9 3900X.
AMD Ryzen Threadripper 2950X
Intel Core i5-9600K.
Intel Core i9-9900K.
Intel Pentium Gold G5400.
2. Operating System
Nowadays, people generalize it with 'Windows'. However, 'Windows' is just the name of an operating system launched by Microsoft. There are many others out there like Linux, Ubuntu etc. Following are some operating systems that suit the interests of gamers.
3. Clock Speed
A minimum clock speed of 3.0 GHz to 4.0 GHz is recommended for a gaming PC.
4. Hardware
Any game you play should feed your stimuli well so as to enrich your experience. To enhance your auditory stimuli, you can attach speakers with the PC or can look at its inbuilt sound system's features.
Laptops have scrolling spaces, even though some gamers still prefer attaching a mouse separately. Also, make sure the keyboard works well. Some gamers have their choices with this as well. Some prefer embedded keys while some want embossed. Many gamers spend numerous hours of the night gaming. Hence, the look for keyboards which have lights embedded in their boundaries.
Be careful about the dimensions of screen or monitor. Some gamers prefer it to portable, while some want it bulky.
Pro Tip: Make sure you check the number of USB and other ports in the Laptop or CPU. Being a gamer, you might need to plug in many gadgets.
Similarly, good visual stimuli are also important.
5. Graphics Card
If the game you see is grainy or not very illustrious, would you be interested in playing?
Come on, man. Mario was the craze of another day. If a game like Mario comes today, of the same quality, would you play it?
That's the power of graphics. Whatever you see on the monitor screen is because of the graphics card. The better you have it, the better the quality.
Following are some graphic cards, you may consider.
6. Memory
The PC's memory, also called RAM (Random Access Memory) is responsible for holding short-term data and information which are constantly accessed by the CPU. CPU works faster by accessing information in the RAM as compared to the information stored in the hard drive.
Minimum 8 GB ram is required for any gaming PC. Similarly, the hard drives should have sufficient space to accommodate heavy games and software without affecting speed or clogging up the memory into bottlenecks. These days, the emergence of Solid State Drives (SSDs) has made the memory game even easier.
7. Power Supply
A gaming session might last up to hours. Hence, a gaming PC should have a good power supply. It must charge completely within a short duration of time and the battery should also last long. Some potential batteries for gaming pcs can be –
Summing Up
We discussed various features you must check while buying a gaming PC. However, it may or may not be possible for you to find all the features in one PC. To lend you another helping hand, we suggest the following PCs for gaming purpose.
These gaming PCs are also available in our store, Tayal Computers, located at Ansari Road in Muzaffarnagar. If you are looking for cheap gaming pc then contact us immediately. There are more varieties available with us. We also provide repairing and other miscellaneous services alongside.